Last week brought news that a key part of Budget 2022 was a $11.1 billion dollar operating budget for Health New Zealand over the next four years. The government described this amount as the largest investment ever in our health system, with another $1.3 billion in capital expenditure going towards refurbishing hospitals and other health infrastructure. As part of this, the medicines purchaser Pharmac has received its largest ever funding boost, with $191 million across the next two years.
Added to the $200 million boost over four years announced in 2021, Pharmacs budget is up 43% under Labour, according to the Health Minister. It's still much less than what it would take to fund all of the drugs on Pharmac's wish-list though. The drug buying agency would need around $400m to clear its wait list, which has about 130 applications. This is just the start though, as those with certain rare diseases are still fighting to even get a spot on this list.
Whats it mean for medication costs and waiting lists?
As much as its good to hear about this injection of funding for Pharmac in the budget announcement, its important to remember that there are still a lot of people who will have to pay for their own medications, or miss out on treatments. Its good also to hear about the increase in the total operating budget, which hopefully will go some way to easing waiting lists. Like a lot of you, Ive heard that waiting list delays have increased significantly since Covid.
These waits have been well publicised, with Stuff recently reporting on a south Auckland woman who says moves to reduce waiting lists are too little too late, after waiting four years for an operation. Stories like this are all too common, as are reports of worse access to medications here in NZ, compared with Australia. Another story from Stuff noted that 18 cancer treatments publicly funded across the ditch are not available to Kiwis, despite offering substantial clinical benefit. Last month Te Aho o Te Kahu, the Cancer Control Agency, identified 20 different gaps across 9 cancer types, 18 individual medicines, where a cancer medicine was funded in Australia but not in NZ.
Do I still need health insurance?
These stories reinforce the importance of taking out private medical insurance. Despite the recent boost to the health budget, treatments for uncommon conditions remain unfunded. Thankfully, there are some medical insurance providers in NZ that cover Pharmac funded and non-funded treatments, so even uncommon conditions are covered in the right plan. With the right cover, you arent forced to use generic drugs or treatments that arent as good as potential solutions available in Australia or the US.
This makes health insurance a must. Dont assume you are bulletproof, or your health wont be impacted by something obscure that needs critical attention. Health insurance is there to provide peace of mind for the what ifs? in life.
How likely is it Ill use health insurance?
Statistically, we are much more likely to experience a significant health event, than have our houses burn down. Despite this, we place more emphasis on house insurance, often at the expense of other insurance policies, like health insurance. Recent research from Quality Product Research Limited, notes non-smoking couples aged 18 – 65, have a 28% chance of becoming temporarily disabled. This means being unable to work for six months. People rarely consider what they would do if they were out of work for six months without any sort of cover.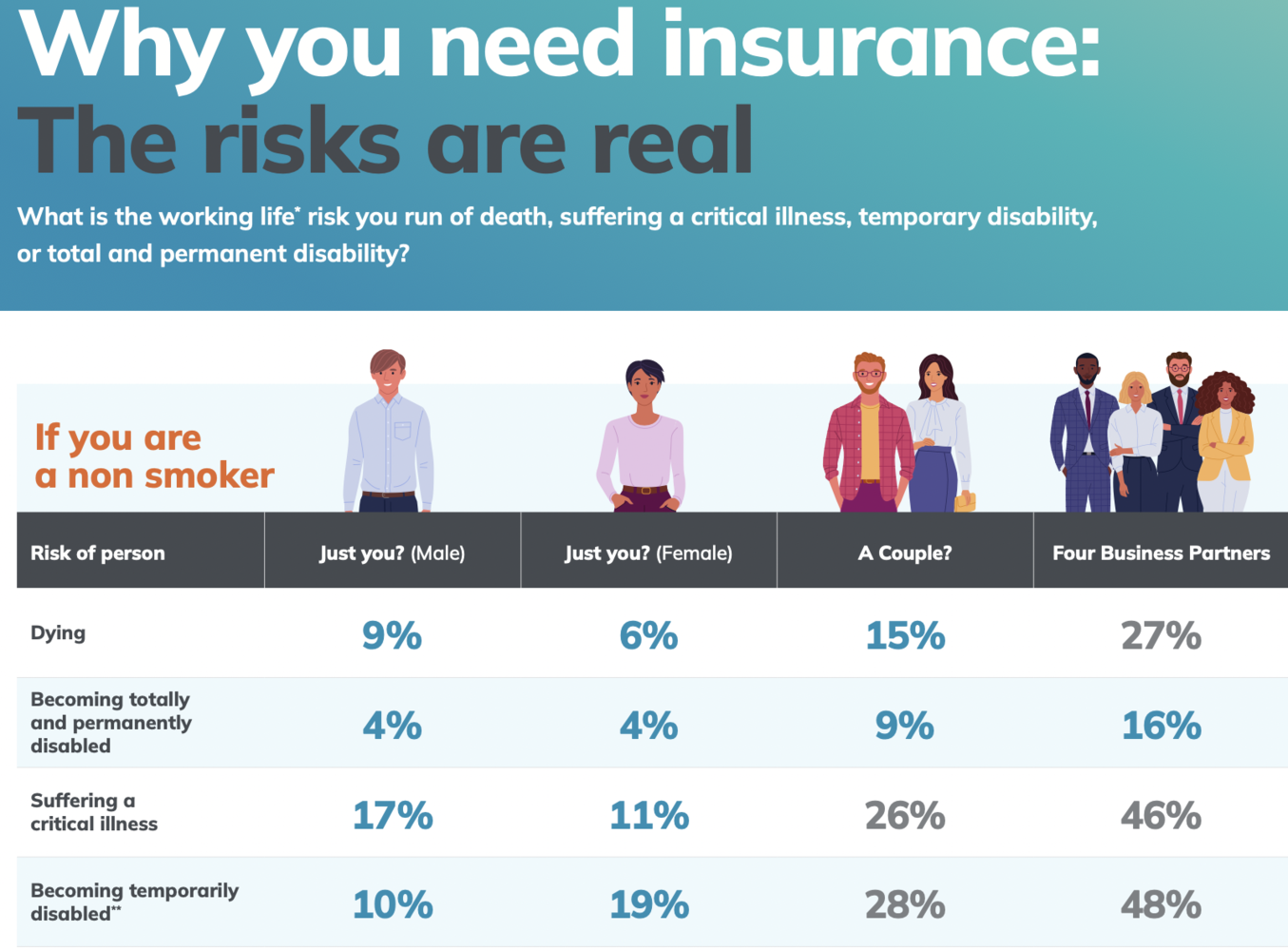 We all know people that have cancelled their medical insurance, only to be hit with something that is not covered in the public system. Often these are people that had never used their health insurance, and so decided to cancel it not understanding the risks. If you are considering personal health insurance and you arent sure of the benefits, talk to someone that has used their insurance. They will give you an authentic opinion on the importance of health insurance in the NZ environment.
Lets hope that the injection of funds into the NZ health system has a real impact on waiting lists and costs for treatments. At the same time, why risk being caught without the protection of health insurance should your health be compromised? There is no question that there is still the need for personal health insurance, to reduce wait times, and because you can access treatments with a good private policy whether they are funded by Pharmac or not.